Kevin DeHart, D.O.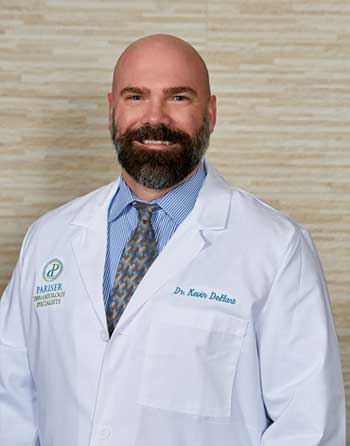 Request an Appointment
757 622-6315
Undergraduate
Bluefield College, Bluefield VA 1995-1999 B.S. Biology, minor chemistry
Medical School
West Virginia School of Osteopathic Medicine, Lewisburg, WV 2000-2004 D.O.
Internship
Sun Coast Hospital, Largo, FL 2004-2005
Residency
Sun Coast Hospital, Largo, FL 2005-2008 Dermatology, Sun Coast Hospital, Largo, FL 2007-2008 Chief Dermatology Resident
Board Certifications
American Osteopathic College of Dermatology
Member
American Osteopathic Association, American Academy of Dermatology, American Osteopathic College of Dermatology
---
Locations
11842 Rock Landing Dr, Suite 120
Newport News, Virginia, 23606
(757) 595-8816
(757)596-8183 fax
Get Directions
6160 Kempsville Circle, Suite 200A
Norfolk, Virginia 23502
(757) 461-5656
(757) 461-7495 fax
Get Directions
1540 Breezeport Way, Suite 100
Suffolk, VA 23435
(757) 745-7261
(757) 967-9024 fax
Get Directions
---
About Kevin DeHart, D.O.
Dr. Kevin DeHart practiced in Seattle, Washington before returning home to Virginia and joining his identical twin brother at Pariser Dermatology Specialists.
His dermatology interests include, but are not limited to, psoriasis, rosacea, acne, and skin cancer. He treats a wide variety of patient populations including children, teenagers, adults as well as the LGBT community.
In his free time, he enjoys weightlifting, golf, racquetball, and basketball.
Actual Patient Reviews:
Kevin DeHart 3
"Dr. DeHart made my 9-year old feel at ease and he treated her condition in a way that did not cause her any pain. The staff members are all so kind. "
Kevin DeHart 2
"Everyone made me very comfortable. I have already recommended Dr. DeHart to one of my co-workers."
Kevin DeHart 1
"Dr. DeHart is simply delightful. He is thorough and friendly and swiftly puts me at ease. I drive 3 hours to meet with him and do so for a reason. He is an excellent helper in my health maintenance routines! "