What is it?
Simply put, FollowMyHealth is your personal online connection to your doctor! It's used by hundreds of healthcare organizations and thousands of physicians across the country as the power behind their hospital or clinic's specific patient portal.
With FollowMyHealth, you can:
Review your medical records online in a safe, secure environment
Communicate privately with physicians via secure messaging
View test and lab results
Update your health information (allergies, medications, conditions, etc.)
Request Rx refills
Schedule or change appointments
…and more
It's available 24 hours a day, 7 days a week via any computer, tablet, or smartphone.
Why do I have to request an invitation to join FollowMyHealth?
Every relationship starts with a "Hello". When you request an invitation, we'll know that you want that relationship with our doctors. Just say "Hello" to us and we'll take your email address and get this process started.
Can I login with my phone or can I only use a computer?
In addition to being able to login from a Windows or Mac, there are apps for both iPad/iPhone and for Android. These apps are continuously being developed and fine-tuned to give you the best experience and exact information you are looking for.
Is my Health Information safe?
Absolutely! Maintaining your privacy is our top priority and we have taken the necessary steps to ensure we meet your expectations as well as all federal and state privacy laws… And yet we still keep that access simple!
How do I sign up?
To sign up, click here and follow the steps by filling out your information. Then when prompted to find providers, search for us under the zip code 23502, and the practice name of "Pariser Dermatology Specialists (all locations)".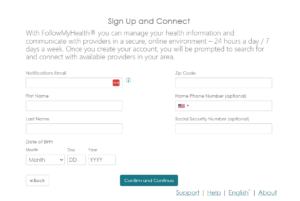 I already have an account with another doctor's office, can I link that account?
The first step is to login to your account. After you are logged in, click on My account in the upper right hand corner, then click on connections.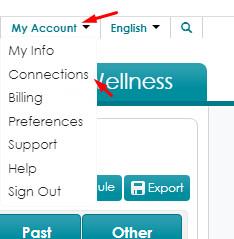 In the window that pops up put in 23502 for the zip code. Then scroll down to find "Pariser Dermatology Specialists (All Locations)", click on it, then click on connect.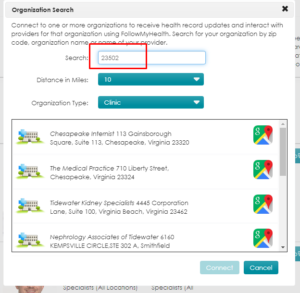 After you click connect, we will get a notification to approve your connection. Please allow 24-48 business hours for your connection to be approved. After your connection has been approved you will start to see your data.
I have more questions
Sure, just email us your questions at info@pariserderm.com and someone will get back to you.