Tina Watkins, NP-C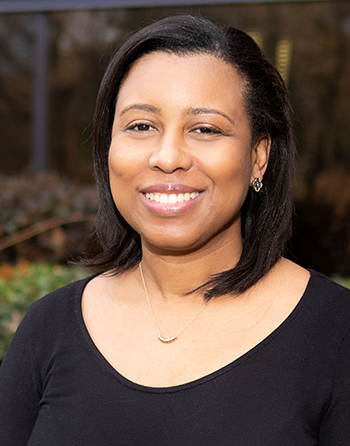 Request an Appointment
757 622-6315
Undergraduate
Old Dominion University, Norfolk, VA 2000 B.S. Nursing
Postgraduate
Old Dominion University, Norfolk, VA 2015 M.S. Nursing
---
Locations
6160 Kempsville Circle, Suite 200A
Norfolk, Virginia 23502
(757) 461-5656
(757) 461-7495 fax
Get Directions
---
About Tina Watkins, NP-C
Tina Watkins is a board-certified family nurse practitioner specializing in dermatology. She enjoys providing compassionate care to individuals with general dermatology concerns. Tina is proud to be an active contributor toward the advancement of medicine and has over 10 years of clinical research experience. She has helped to conduct over 100 clinical trials for a multitude of skin conditions including psoriasis, atopic dermatitis, and acne. A native of Virginia Beach, Tina enjoys traveling with her family, cooking, dancing, and discovering new hobbies.
Tina Watkins 4
"I love the Pariser Dermatology staff. They're all very kind, compassionate, understanding and professional."
Norfolk, VA
Tina Watkins 3
"I was so happy with my visit.  Tina was kind, professional and addressed all of my needs."
Norfolk, VA
Tina Watkins 2
"I have been a patient of Pariser's for over 20 years. I have always received excellent care and service from all of the personnel. Tina Watkins and her staff are very understanding and attuned to my needs."
Norfolk, VA
Read More Reviews For Tina Watkins