Natalia Mendoza, M.D.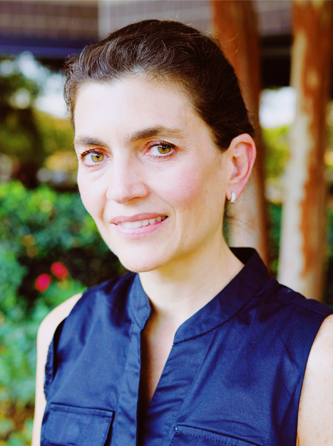 Make an Appointment
757 622-6315
Medical School
Pontificia Javeriana University, Bogota Colombia, 1990-1996 M.D.
Postgraduate
Pontificia Javeriana Universty, Bogota Colombia, 1997-1998 MA Health Administration, Pontificia Javeriana University, 2004-2006 MA Clinical Epidemiology
Internship
Woodhull Medical and Mental Health Center, Brooklyn, NY 2011-2012 Internal Medicine
Residency
Centro Dermatologico Federico Lleras Acosta, Pontificia Javeriana University, Bogota Colombia 1998-2001 Dermatology Residency, University of Texas Medical School, Houston, TX 2012-2015 Dermatology Residency
Fellowship
Foundation for Therapeutics and Prevention, Houston, TX 2006- 2011 Dermatology Research
Board Certifications
American Board of Dermatology
---
Locations
207 Bulifants Blvd, Suite C
Williamsburg, VA 23188
(757) 564-8535
(757) 253-2223 fax
Get Directions
---
About Natalia Mendoza, M.D.
Born in Colombia, Dr. Mendoza practices general dermatology. In addition to her dermatology education and training, she also has a wealth of experience conducting clinical research, which she obtained as a dermatology fellow at one of the leading practices in the area. This experience has also enabled Dr. Mendoza to have her manuscripts and articles published in dozens of medical textbooks, journals, and other publications. Additionally, Dr. Mendoza is bilingual, speaking English and Spanish fluently.  She is listed as one of America's Best Dermatologists by NewsWeek magazine.
She resides in Williamsburg with her husband and daughter.
Natalia Mendoza 6
"I really love your practice. Dr Mendoza is wonderful, and so is Tina, who did the biopsy.  Your reception staff is always friendly and professional."
Williamsburg
Natalia Mendoza 4
"Dr. Mendoza is a very caring and thorough doctor. She is outstanding and I appreciate being able to see such a compassionate doctor who sincerely tries to help. Thanks!"
Williamsburg, VA
Natalia Mendoza 5
"I would recommend Dr. Mendoza in a heart beat."
Williamsburg, VA
Natalia Mendoza 3
"Dr. Mendoza is friendly, efficient, and answers all my questions. I am glad that she is my dermatologist."
Newport News, VA
Natalia Mendoza 2
"There were so many things that made my appointment exceed my expectations. The receptionist was polite, courteous and most welcoming. The medical assistant was friendly and treated me respectfully as she entered my information. My exam with Dr. Mendoza was so thorough that I felt it was the best head to toe exam in the last 10 years.  The clinical technician who obtained the specimens was so kind and gentle. I'm thankful for the service that was provided to me and for me."
Williamsburg, VA
Natalia Mendoza 1
"This was my first visit and I was very very happy with Dr Natalia Mendoza. She was pleasant and very knowledgeable and not only addressed the original issue I came in for but she asked if I had any other issues and addressed all of those, too. I was so impressed with her that I have recommended her to family and friends."
Williamsburg, VA