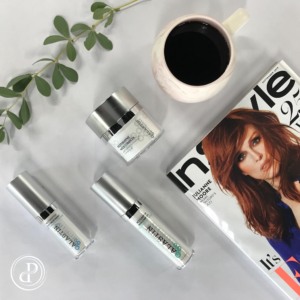 At Pariser Dermatology, we believe in providing our patients comprehensive skin care. In addition to keeping your skin healthy, we offer a variety of cosmetic dermatology services. Our dermatology experts are trained in many areas, from chemical peels to laser hair removal.
Specifically, we offer treatments and products to help reduce the signs of aging, minimize redness and brown spots, treat acne scars and even reduce excessive sweating.
Regardless of what your skin goals are, our team can help.
Who can Benefit from Cosmetic Dermatology?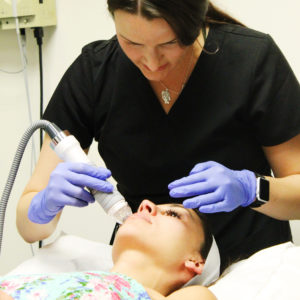 Our cosmetic dermatology services are customized for each individual regardless of gender, age or skin type. Our team routinely helps men and women of all ages address their unique skin needs. 
To get started, our cosmetic dermatologists and aestheticians will work with you to customize a treatment plan geared towards your goals. Next, we'll educate you on your treatment options to ensure you understand what's possible.
Ultimately, our goal is to help our patients create a more natural, healthy, and youthful appearance. 
For more information, book a consultation with one of our talented aestheticians today.
What Types of Cosmetic Dermatology are Offered?
Pariser Dermatology offers a full range of cosmetic dermatology solutions. These include Botox®, Juvederm®, miraDry®, Coolsculpting® and various laser services, to name a few. 
While some people assume cosmetic dermatology is limited to getting occasional Botox® for smile lines, you might be surprised at the range of treatments available to help you achieve your desired look.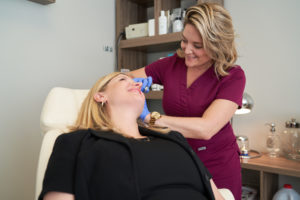 Additionally, a range of medical-grade skin care products and sunscreens are available at our offices. Our providers have carefully chosen these products for all skin types and concerns. Our product lines include SkinMedica®, Revision SkinCare®, EltaMD®, Neocutis®, Epionce® and Alastin Skincare®.
Periodically, we offer special discounts and/or packages on our cosmetic services and products. Specials change throughout the year so please check for information on our cosmetic specials regularly. Find out more about our current cosmetic specials.
In an effort to educate our clients on cosmetic services available, we occasionally offer informational sessions. Join us at our next cosmetic dermatology event to learn more.
Join our newsletter to stay up-to-date all of our cosmetic specials and events.