Laine Koch, M.D.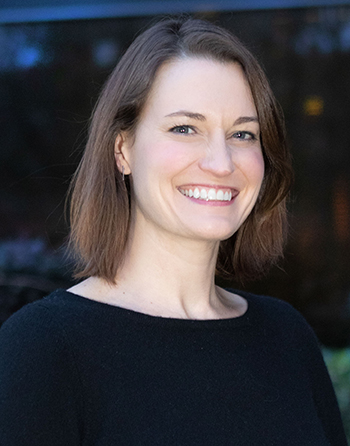 Request an Appointment
757 622-6315
Undergraduate
William and Mary, Williamsburg, VA 1997-2001
Medical School
Eastern Virginia Medical School, Norfolk, VA 2001-2005
Postgraduate
Eastern Virginia Medical School, Norfolk, VA 2001-2005
Residency
Eastern Virginia Medical School, Norfolk, VA 2007-2010
Board Certifications
American Board of Dermatology 2010
Professional Affiliations
American Academy of Dermatology, 2007 - present
---
Locations
11842 Rock Landing Dr, Suite 120
Newport News, Virginia, 23606
(757) 595-8816
(757)596-8183 fax
Get Directions
207 Bulifants Blvd, Suite C
Williamsburg, VA 23188
(757) 564-8535
(757) 253-2223 fax
Get Directions
---
About Laine Koch, M.D.
Dr. Laine Koch obtained her bachelor of science from the College of William and Mary and earned her medical degree from Eastern Virginia Medical School. She completed her internship in pediatrics at Children's Hospital of the Kings Daughters and completed her residency in dermatology at Eastern Virginia Medical School.
She has authored and co-authored several publications in scientific journals including the Journal of the American Academy of Dermatology, Archives of Dermatology and Human Pathology and presented at various national conferences including the annual conference of the Society for Pediatric Dermatology, the American Academy of Dermatopathology and the American Academy of Dermatology.
Dr. Koch is a board-certified dermatologist who practices general medical dermatology with special interests in pediatric dermatology, dermatopathology and cosmetic dermatology. She enjoys the diversity of general dermatology and all the unique challenges that arise within this field of medicine.
As a military spouse, Dr. Koch has enjoyed the benefit of practicing medical dermatology in a variety of locations including Boston, MA; Washington, DC; and central California. But as a native of Hampton Roads, she is most excited to be back in Southeast Virginia where she has joined Pariser Dermatology Specialists.
Actual Patient Reviews:
Laine Koch 3
'Thank you to Dr. Koch and staff for the excellent service while I was there. I felt very informed and confident that I was good hands. I would highly recommend Dr. Koch and The Pariser team. Again, thank you for welcoming me to your practice and treating in the most professional manner."
Newport News, VA
Laine Koch 2
"Excellent visit. Dr. Koch and the staff were professional and pleasant."
Williamsburg, VA
Laine Koch 1
"Dr. Koch was the perfect provider! Without knowing, she stated many things that were exactly what I needed to hear. Simply by caring & thoroughly explaining, she left me without a single question. Fantastic!"
Newport News, VA