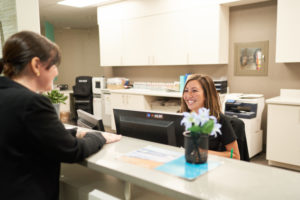 Since our founding in 1946, Pariser Dermatology Specialists has grown to serve the Greater Hampton Roads area with six offices located in Norfolk, Virginia Beach, Chesapeake, Suffolk, Newport News and Williamsburg. As we've grown our services have expanded to include Mohs surgery, a variety of light therapies and a full range of cosmetic dermatology services. Our ability to treat all skin conditions and concerns under one roof saves valuable time and enables a seamless patient experience. Our affiliation with Virginia Clinical Research (VCR) enables our medical providers to remain on the cutting edge of medical advancements and provide you with the most up-to-date medical care. 
Why Dermatology Expertise Matters to Our Community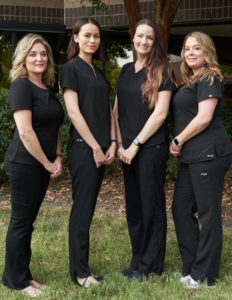 Today, Pariser Dermatology Specialists is one of the largest independent dermatology practices in the country. We have a strong relationship with Eastern Virginia Medical School  (EVMS), and our physicians act as teachers and mentors to medical students and residents.
At all of our dermatology practice locations, we keep up with the latest medical and technological advances. This includes implementing an electronic health record and a patient portal where patients can communicate securely with our staff and providers. While there have been many changes over the years, our commitment to our patients and community remains the same: to provide only the best care to each and every patient.
Whether you're experiencing a concern related to contact dermatitis/eczema, you're in need of a new acne treatment, or would like to discuss pediatric dermatology, we look forward to helping you. 
Leading Hampton Roads Dermatology Practice Since 1946
Our dermatology specialists have been providing services to the Hampton Roads community for almost 75 years. 
Founded by Dr. Harry Pariser, Pariser Dermatology Specialists began in 1946 in downtown Norfolk. The business quickly became an established feature of the medical community. When Norfolk's Medical Tower opened in 1960, Dr. Harry was one of the original physicians and dentists who inaugurated this medical facility, and the practice maintained an office at this location until 2016.
In 1984, a second office location was established in the Kempsville area of Virginia Beach. This location was just the beginning of the practice's geographic expansion across Hampton Roads. Since then, additional providers have joined our team of advanced dermatology associates and four additional offices have been added.