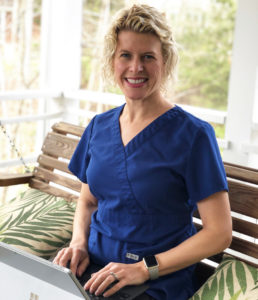 In addition to in-office appointments for conditions that need to be treated in person, we also offer telemedicine visits. Not all patient concerns can be addressed via a telemedicine visit, such as total body skin exams, biopsies or surgical procedures.  If your concern is not addressable via telemedicine we will ask you to come in to the office.
A virtual live telemedicine visit with your dermatologist takes place in "real time" and is billed to your insurance company, much like a regular office visit.  To learn more about live telemedicine, please click here to access our Live Telemedicine Frequently Asked Questions.
Another option is to send a picture of your concern to one our dermatologists through InTeleDerm. One of our doctors will review your submission and get back to you within 48 hours. InTeleDerm visits are not billed through your insurance and currently are being offered for only $29 per visit. To learn more, visit InTeleDerm.com.
For general questions or to schedule an appointment, call us at 757-622-6315, text us at 804-463-5148, or click here to request an appointment. In addition, our secure patient portal is always available and we are checking messages regularly.  Click here to access our Patient Portal.