Robert S. Baer, M.D.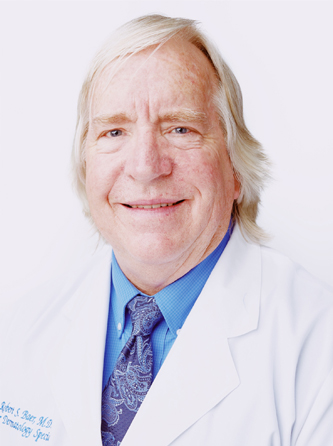 Request an Appointment
757 622-6315
Undergraduate
University of Illinois, Champaign, Il. 1970-1974 B.S. Biology.
Medical School
University of Illinois, Chicago, Il. 1974-1978 M.D.
Internship
Greenville Hospital Systems, Greenville, S.C. 1978-1979 Flexible Intern.
Residency
University of Illinois, Chicago, Il. 1979-1982 Residency-Dermatology, University of Illinois, Chicago, Il. 1981-1982 Chief Resident-Dermatology
Board Certifications
American Board of Dermatology
---
Locations
3907 Bridge Road, Suite 200
Suffolk, VA 23435
(757) 745-7261
(757) 967-9024 fax
Get Directions
---
About Robert S. Baer, M.D.
Dr. Robert S. Baer views himself as a "family practitioner" for the skin. He sees the patient as a whole being and enjoys knowing and treating entire family members regardless of their age. Thirty plus years of experience helps him to recognize and treat all skin conditions. For many consecutive years he has been voted a "Top  Doc" in the Hampton Roads area.
Always looking for a way to use technology to improve the practice of medicine, Dr. Baer designed InTeleDerm, one of Pariser Dermatology's telemedicine options.  With InTeleDerm, you upload your photos and fill out a questionnaire at your convenience. Within 48 hours, a doctor will review your submission and give you a diagnosis.
Dr. Baer has always been visually intrigued. Art, photography and nature are some of his passions.
Actual Patient Reviews:
Robert Baer 6
"We saw Dr. Baer. He is an excellent doctor and very personable. I never thought I would look forward to a doctor's visit. He is professional with a comedic flare."
Suffolk, VA
Robert Baer 5
'I was amazed at the friendliness and knowledge of the entire staff and Dr. Baer! My checkup was very thorough and I was so pleased! Thank you!"
Suffolk, VA
Robert Baer 4
"...My main impetus in using this practice is Dr Baer. No one could make the visit any nicer than he always does. He addresses every concern with professionalism and great kindness. I drive from Virginia Beach in order to see him, and will continue to do so..."
–Virginia Beach, VA
Robert Baer 3
"I think Dr Robert Baer is an excellent dermatologist that does not rush his time with patients. He is probably the most experienced dermatologist practicing in the area and I appreciate the benefits I have derived from that broad experience. I also like the friendliness and cheerful of the folks in Reception and back office staff."
–Newport News, VA
Robert Baer 2
"I don't know that I've ever had a more enjoyable doctor's visit. Loved the staff and Dr. Baer is so genuine and made me feel at ease."
–Carrollton, VA
Robert Baer 1
"I would drive a country mile if necessary to maintain Dr. Baer as my dermatologist. He is on my list of keeper doctors. Thank you Dr. Baer"
–Suffolk, VA