Ashley Reed, M.D.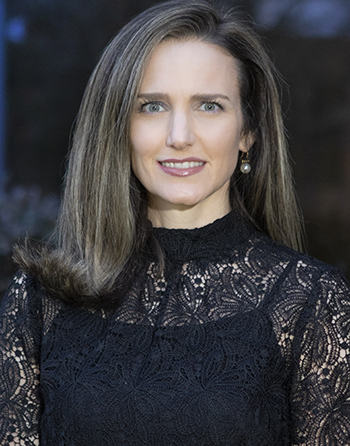 Request an Appointment
757 622-6315
Undergraduate
Wake Forest University, Winston-Salem, NC 1999-2003 B.S. Biology, minor Studio Art
Medical School
Medical University of S.C. College of Medicine 2003-2007 M.D.
Internship
Beth Israel Deaconess Medical Center, Boston, MA 2007-2008
Residency
Eastern Virginia Medical School, Norfolk, VA 2008-2011
Fellowship
Yale University School of Medicine, New Haven CT 2011-2012
Board Certifications
American Board of Dermatology, American Board of Pathology and American Board of Dermatology: Special Competence in Dermatopathology
Subspecialty Board Certifications
Phi Beta Kappa, Alpha Omega Alpha
---
Locations
6160 Kempsville Circle, Suite 200A
Norfolk, Virginia 23502
(757) 461-5656
(757) 461-7495 fax
Get Directions
---
About Ashley Reed, M.D.
Dr. Reed is double board certified in dermatology and dermatopathology. She is passionate about applying her findings at the microscope as a dermatopathologist to diagnose and treat her patients' challenging skin conditions. She has a special interest in skin cancers as well as cosmetic and surgical dermatology. Dr. Reed has been published in the Journal of the American Academy of Dermatology, Journal of Cutaneous Pathology, Archives of Dermatology, and other medical journals. She enjoys staying active in academia and volunteering at Eastern Virginia Medical School to teach dermatology residents. Dr. Reed was a studio art minor in college while taking her prerequisites for medical school and enjoys painting and drawing in her free time. As a dermatologist, she enjoys the marriage of her experience as both an artist and physician to use cosmetic injectables (e.g. Botox®, Dysport®, and fillers) to help patients achieve natural and realistic results.
She resides in Virginia Beach with her husband, John, and children, Jay and Kate.
Actual Patient Reviews:
Ashley Reed 5
"Dr. Reed is the best dermatologist I've ever seen. She is so thorough and so friendly. Lots of great advice and I have full confidence that she is looking after my health and keeping up with the latest developments. She is a real asset to your practice."
VA Beach, VA
Ashley Reed 3
"Wonderful office / support staff, so easy to ask for and receive help. So thankful to have found Dr. Reed through Shelly Carpenter.  Many problems have been solved!!"
VA Beach
Ashley Reed 2
"I loved your services. Dr. Mason Reed was extremely knowledgeable... ...I am very satisfied with my care :)"
–Virginia Beach, VA
Ashley Reed 1
"Very excellent care provided for my procedure. Professional but friendly caregivers. All my questions answered, and the atmosphere encouraged my asking them."
–Virginia Beach, VA