Amanda Waggoner, P.A.-C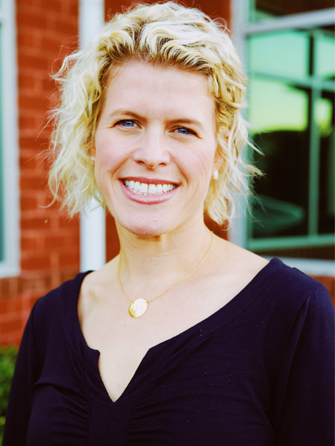 Make an Appointment
757 622-6315
Undergraduate
University of Colorado, Boulder, CO 2002 B.A. Kinesiology
Postgraduate
Eastern Virginia Medical School, Norfolk, VA 2006 M.S. Physician Assistant Studies
---
Locations
11842 Rock Landing Dr, Suite 120
Newport News, Virginia 23606
(757) 595-8816
(757)596-8183 fax
Get Directions
207 Bulifants Blvd, Suite C
Williamsburg, VA 23188
(757) 564-8535
(757) 253-2223 fax
Get Directions
---
About Amanda Waggoner, P.A.-C
Amanda M. Waggoner, P.A.-C grew up in New Jersey and received her undergraduate degree from the University of Colorado in Kinesiology. During college she worked in a dermatology practice. She then went on to receive her Master's Degree in Physician Assistant studies from Eastern Virginia Medical School.
She is a certified physician assistant who is licensed by the state of Virginia and is nationally certified by the National Commission on Certification of Physician Assistants (NCCPA) to practice medicine under the supervision of a physician. She is a member of the American Academy of Physician Assistants (AAPA) and the Society for Dermatology Physician Assistants (SDPA). Amanda also is a participant in the Tidewater Dermatology Association.
Actual Patient Reviews:
Amanda Waggoner 5
"Dr. Waggoner (Amanda) is the best!!!"
Amanda Waggoner 4
"Amanda is awesome. Examination is through, she is kind, answers all concerns. Give her a 5 stars rating out of 5."
Amanda Waggoner 3
"Amanda is absolutely fabulous! She makes me feel so at ease and I don't feel "naked" at any time. She reassures me with every procedure and I have total confidence in her with any and everything she needs to do to take care of me. Words can never express how grateful I am I found her."
-Williamsburg, VA
Amanda Waggoner 2
"Thank you, Amanda. We appreciate your concern and determination to find a solution to my daughter's situation. We had been to numerous doctors, and it took you to find the problem. Not only did you find the problem, you found a solution... Thank you!!!"
-Williamsburg, VA
Amanda Waggoner 1
"Amanda was great! She was very knowledgeable, non-judging and kind. She took time to listen and to answer all of my questions. I have already recommended her to a friend."
-Williamsburg, VA