Molly K. Smith, M.D.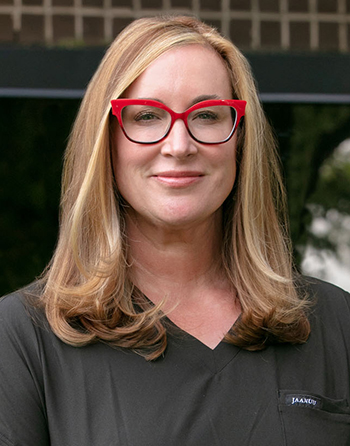 Request an Appointment
757 622-6315
Undergraduate
Florida State University, Tallahassee, FL BS 1991-1995
Medical School
Eastern Virginia Medical School, Norfolk, VA M.D. 1997-2001
Postgraduate
Eastern Virginia Medical School, Norfolk, VA MS 1995-1997
Residency
Eastern Virginia Medical School, Norfolk, VA 2001-2005
Fellowship
Case Western Reserve University, Cleveland, OH 2006 Dermatopathology
Board Certifications
American Board of Dermatology, American Board of Pathology and American Board of Dermatology: Special Competence in Dermatapatholog,y
Subspecialty Board Certifications
American Academy of Dermatology
Former President
Tidewater Dermatology Society
---
Locations
6160 Kempsville Circle, Suite 200A
Norfolk, Virginia 23502
(757) 461-5656
(757) 461-7495 fax
Get Directions
---
About Molly K. Smith, M.D.
Originally from Tampa, Florida, Dr. Molly Smith joined Pariser Dermatology to practice general dermatology and dermatopathology. When not working in the lab, Dr. Smith enjoys treating children and adults with a wide range of skin diseases, from acne to cutaneous malignancies. She feels it is important to help educate patients, and is always more than happy to answer any questions a patient may have about their skin.
In her free time, she enjoys reading, going to concerts, traveling and spending time in the Outer Banks with her husband Rick. Dr. Smith has frequently been voted a "Top Doc" in the Hampton Roads area by Coastal Virginia Magazine.  She is also listed as one of America's Best Dermatologists in 2022 by NewsWeek magazine.
Actual Patient Reviews:
Molly Smith 5
"I feel that Dr. Molly Smith really listens to her patients. She is very easy to speak with...engaging, competent, and professional. I have recommended her to my family members and several friends!"
Norfolk, VA
Molly Smith 4
"I love Dr. Molly Smith - what a pleasure and answers ALL of my questions thoroughly!"
Norfolk, VA
Molly Smith 3
"Dr. Smith answered more than my questions, explaining everything with great detail & knowledge. It was comforting to know she understood & cared."
- Norfolk, VA
Molly Smith 2
"Outstanding experience. Never been seen by a dermatologist before. Very friendly and professional. Made me feel relaxed. Did a procedure immediately to save my time and to ensure my health."
- Norfolk, VA
Molly Smith 1
"Dr. Smith is great and I feel fortunate to have her as my doctor."
- Norfolk, VA