At Pariser Dermatology, we value your time and strive to see patients in a timely manner. In order to help expedite the appointment check in process and minimize your wait time, we make every effort to pre-register our patients. In addition we request the following:
Please arrive 10 minutes prior to your scheduled appointment time in order to complete any last minute registration details.

Please bring your insurance cards, a picture ID and any applicable referral information.

All copayments are required at the time of service. Patients who do not have their copay will be rescheduled.

If you need to reschedule your appointment, we request a 24 hour notice. If you fail to notify our office, you may be subject to a no show fee of up to $50.
Request an Appointment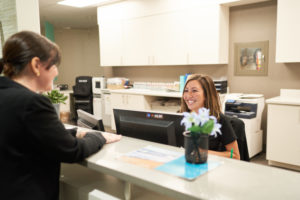 To request an appointment with our dermatology specialists, please fill out the form on our website here.
If you're already a member of Pariser Dermatology FollowMyHealth Patient Portal, please login here to request an appointment online. We will be in contact via email within 24 to 48 hours.
Prefer to schedule an appointment over the phone? Please contact us at 757-622-6315 and we would be happy to help. 
Make a Payment
To make a payment, please head to our payment portal system here.
Patient Portal 
To access your patient portal, please click here.
Medical Records Release Form
To authorize release of your medical records, please print and complete this form: Medical Records Release Form for Patients
Prescriptions 
Most medications will be electronically sent to your pharmacy and will usually be available the same day as your appointment unless they require a prior authorization. Please allow more time if your medication is sent to a specialty or mail order pharmacy, or if your provider advises you to allow for additional processing time. Please check with the pharmacy when inquiring whether or not your medication is ready. 
Prescription Refills  
For medication refills please contact your pharmacy. This will allow for more timely and accurate processing of your prescription. Contacting the pharmacy at least 3 days in advance will help ensure you don't run out of your medication.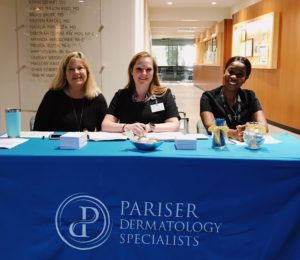 If you use a specialty or mail order pharmacy, or if your medication requires a prior authorization, please allow for more time as processing will take longer than 3 days. 
Refill requests will only be approved for patients who have been seen within the last year. Depending on the medication, your provider may require more frequent visits and/or labwork. Following your provider's recommendations for follow-up appointments will help ensure smooth processing of your refills. 
Questions 
For questions regarding your medication, or to leave a message for your provider, you may call us at 757-622-6315. You can also choose to securely text us at 804-463-5148.
Please be sure to follow the applicable prompts so that your call is routed appropriately. If you would like to communicate with us electronically, we ask that you do so through our patient portal, FollowMyHealth. You may register at www.followmyhealth.com. 
Woundcare Instructions 
Biopsy and Cryosurgery (Liquid Nitrogen) WoundCare 
Keep the bandage on and ensure that it remains dry for 24 hours. 

After 24 hours, wash the area with a mild cleanser and luke-warm water. Avoid scrubbing. 

Dry the wound by gently patting the area. 

Apply a thin layer of Polysporin® or petroleum jelly twice daily. To prevent a possible allergic reaction, avoid the use of Neosporin®. 

Apply a new bandage daily. 
Follow these steps for at least one week or as you have been instructed by your provider. 
Normal Wound Site Occurrences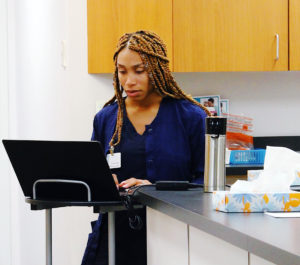 Normal wound site occurrences include a slight reddish-pink ring around the area, clear discharge, itching, or mild soreness. 
A blister may form after cryosurgery; do not pop it. 
Abnormal Wound Site Occurrences 
PLEASE NOTIFY US IF YOU EXPERIENCE ANY ABNORMAL OCCURRENCES OR IF STITCHES BREAK. 
Abnormal wound site occurrences include red streaks extending from the area, green to yellow discharge, foul odor, extreme tenderness, redness and warmth. 
If pain worsens rather than improves, please call our office. 
IF YOU EXPERIENCE FEVER, CHILLS, DIFFICULTY BREATHING, CHEST PAIN, OR ANY SIMILAR MEDICAL SYMPTOMS, THESE MAY BE SIGNS OF A MORE SERIOUS CONDITION AND YOU SHOULD SEEK EMERGENCY MEDICAL CARE IMMEDIATELY. 
Test Results
Please allow 2-3 weeks from the date of your original procedure to inquire about results. After 2-3 weeks from your procedure, please login to your patient portal account (www.followmyhealth.com) or call 757.622.6315 and select option 2 to request results. When calling, please clearly include your first and last name, date of birth, and phone number.