Pariser Dermatology Cosmetic Specials
The following skin care kits are available for a discount at all 7 of our office locations, while supplies last.
Alastin Skincare's Ultimate Anti-Aging Kit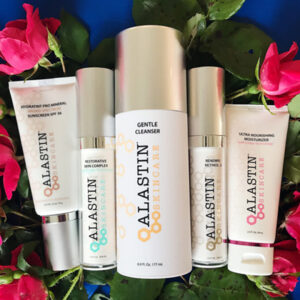 ALASTIN Skincare® is a collection of innovative products that help restore, renew and maintain healthy skin. Alastin's clinically tested, patented technologies create a complete approach to skin rejuvenation that helps reverse all visible signs of aging. This powerhouse kit includes 5 full-sized products to complete your daily anti-aging skincare regimen. The kit includes:  Gentle Cleanser, Restorative Skin Complex, Renewal Retinol (.05%), Ultra Nourishing Moisturizer with TriHex Technology, and HydraTint Pro Mineral Broad Spectrum Sunscreen.  Actual Value:  $440.00…Special Sale price: $350.00  Not available online.
EltaMD® Basic Skin Care Kit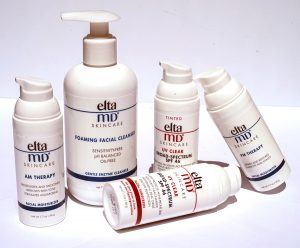 Our EltaMD Basic Skincare Kit is designed for daily use to fit your most basic needs. The physician-grade products we offer have been carefully selected for all skin types. The kit includes EltaMD's Foaming Facial Cleanser, AM Therapy Facial Moisturizer, UV Clear SPF 46 sunscreen and PM Therapy Facial Moisturizer. This user-friendly kit can be combined with prescriptions. Available in all 7 Pariser Dermatology office locations.
Save 25% when you buy the kit for only $99!   (Actual Value $157) Click here to order this kit online.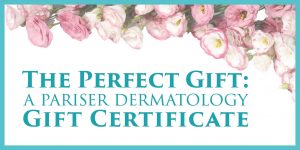 To contact our Cosmetics Department call us at 757-313-5813 or request an appointment.
Stay up to date on all of our cosmetic specials and Join our newsletter.