Pariser Dermatology Cosmetic Specials
Glow for the Holidays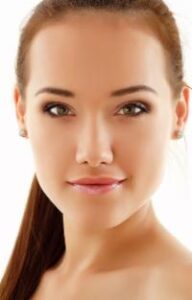 Now through December 30, 2022, you'll save on a variety of hand-selected cosmetic products to help you glow this holiday season. Stop by any of our office locations or call us at 757-313-5813 to get yours today!
Save 25% Off Select Skincare Kits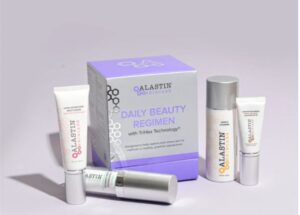 Our current cosmetic special line-up includes ALASTIN Skincare's Daily Beauty Regimen Kit. This anti-aging regimen set contains 4 bestselling products, designed to support the skin's natural ability to produce new healthy elastin and collagen. Includes travel-sized bottles of Gentle Cleanser, Restorative Skin Complex, Ultra Nourishing Moisturizer and HydraTint Pro Mineral Broad-Spectrum Sunscreen SPF 36.  Regular price is $155 but now until 12/30/22 you'll get this essential kit for only $116.25, a 25% off savings!
SkinBetter Science A-Team Duo Kit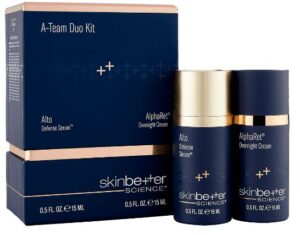 The Allure Best of Beauty Breakthrough award-winning duo designed to provide support against the effects of free radicals and improve the appearance of lines, wrinkles, uneven texture and discoloration. This A-Team Duo Kit includes both Alto Defense Serum™ and AlphaRet® Overnight Cream. Regular price is $150 but now until 12/30/22 you'll SAVE 25% and get the set for $112.50.
Alastin Skincare's TriHex Transition Duo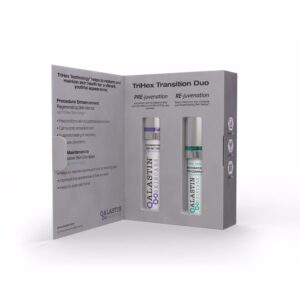 A powerhouse duo that enhances outcomes when used before and after skin-rejuvenating treatments, and support the transition to daily skincare to help maintain benefits. Includes both the Regenerating Skin Nectar (Full-Size) and Restorative Skin Complex (Travel-Size). Both products leverage patented TriHex Technology®, which includes Tripeptide-1 and Hexapeptide-12 to support the production of new, healthy elastin and collagen to improve the appearance of skin texture and firmness. Regular price:  $254…Sale price: $190.50.
EltaMD® Basic Skin Care Kit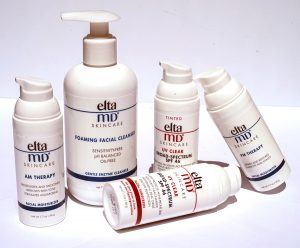 Tired of shopping for the perfect regimen? Look no further! Our EltaMD Basic Skincare Kit is designed for daily use to fit your most basic needs. The physician-grade products we offer have been carefully selected for all skin types. This user-friendly kit can be combined with prescriptions. Available in all 7 Pariser Dermatology office locations.
Save 25% when you buy the kit for only $99!  Click here to order this kit online.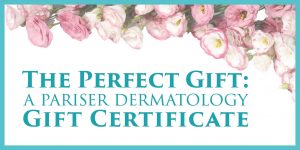 To contact our Cosmetics Department call us at 757-313-5813 or request an appointment.
Stay up to date on all of our cosmetic specials and Join our newsletter.