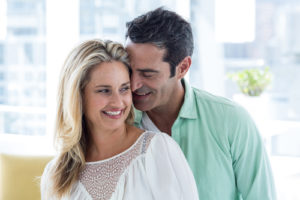 Hair loss is common among both men and women. According to Harvard University, "about one-third of women experience hair loss (alopecia) at some time in their lives" and "among postmenopausal women, as many as two-thirds suffer hair thinning or bald spots" as quoted in our blog post, Thinning Hair?  Now it's possible for you to increase your hair density without surgery or harmful side effects. Platelet Rich Plasma (PRP) for hair loss involves a simple injection of your own platelets into the vascular layer of your scalp.
How PRP Works
Platelets contain healing growth factors. Those growth factors are like signal callers that give instructions to your tissue to regenerate and multiply. Various fields of medicine utilize PRP for wound healing to speed up recovery time and to regrow healthier, stronger tissue. Doctors have also found that PRP stimulates hair restoration as growth factors and stem cells work together to reverse the miniaturization of the hair follicle. It's like jump-starting dormant hair back into the growth stage!
The procedure begins by drawing a small volume of blood from the patient's arm. The whole blood is then processed in a high-speed centrifuge where the platelets are separated from the red blood cells. The platelets are transferred into a syringe, where they can be injected into the scalp in areas where thinning and diffused hair is located.
PRP for hair restoration is safe for both men and women and takes less than an hour to complete. There's no downtime or long recovery period – you can even shower on the evening of your treatment. PRP is not a cure for baldness (Androgenic Alopecia). However, there is evidence that regular treatments can significantly slow down the effects of Androgenic Alopecia and increase hair density.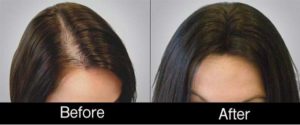 Find out if PRP for hair restoration is right for you.
To make an appointment call 757-622-6315 or  Request an Appointment Online