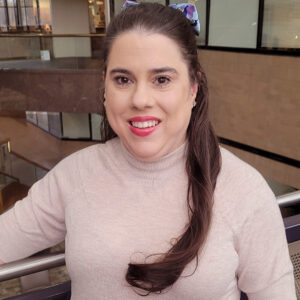 Like many women, I don't enjoy task of shaving. For me however, this relatively simple task is more time-consuming and even potentially dangerous. This is because I have cerebral palsy. I am fortunate to be able to live independently, unlike many others with CP. However, some simple daily living tasks require a lot more time and effort for me to complete. Shaving my legs was one of those tasks. Then I discovered laser hair reduction.
How LHR Changed My Life
My balance is compromised so turning myself into a pretzel on a daily basis simply isn't pleasant or safe. But for years, I did the best I could to rid my legs of unwanted hair. Frequently, I would miss areas I simply could not reach, cut myself or fall over because I would lose my balance.  Other times, I would just skip shaving altogether, due to the lack of time I needed to accomplish the task. This led to the embarrassment of having to go out with hairy legs.  My self-consciousness forced me to wear pants in sweltering heat and humidity instead of a cute, lightweight sundress. That all changed when I discovered laser hair reduction at Pariser Dermatology.
My Journey with LHR
Beginning in early 2020, I had my first laser hair reduction treatment on my legs. After the completing the first two treatments several weeks apart, I could already notice a difference in amount of hair regrowth. Over the course of the next two years, with each treatment, there was less and less regrowth. Keep in mind, my treatment period like everything else, experienced Covid delays. By mid-2021, I was no longer shaving my legs at all, as the hair I had left was so fine and sparse I was not bothered by it. In November 2021, my treatment course was declared complete. It is now January of 2023, I have not shaved my legs in over a year, and I am actually looking forward the summer season.
Now, I wear whatever strikes my fancy and don't give second thought to the state of the hair on my legs because there isn't any! Laser hair reduction impacted my life positively in ways I never imagined possible. I am no longer embarrassed by my appearance, but confident in it.  More importantly however, is the fact that I am safer in my own home without fear of injury in order to maintain my dignity and vanity.
I am grateful to the management and aestheticians at Pariser Dermatology for providing laser hair reduction as one of their cosmetic services. It's truly changed my life and for that I am forever grateful.