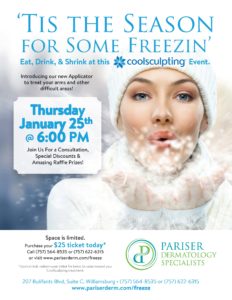 Join us at our Williamsburg office on Thursday, January 25, 2018 at 6 pm.  You'll get a FREE CoolSculpting consultation, special discounts and a chance to win amazing raffle prizes.
Space is limited and tickets are expected to sell out so purchase your $25 ticket and reserve your spot today at pariserderm.com/freeze or call us at 757-622-6315.
For more information about CoolSculpting click here.