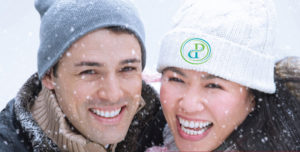 Living in a climate with cold winter months like ours, the drop in humidity levels  often makes your skin feel dry, tight, chapped and flaky. As the air becomes drier, the moisture from your skin evaporates quickly leaving you searching for some way to quench your thirsty skin.  That's when you need a moisturizer: winter skin's best friend!
Simply put, moisturizers are lotions or creams that prevent dryness, or lack of lipids (oil), in the skin.  Everyone needs to replenish the lipids and water that make up the skin's moisture barrier, which are reduced when the skin is cleansed and exposed to our daily indoor/outdoor environments. Determining the right moisturizer will depend largely upon your skin type and condition. No matter what kind of skin you have—oily, dry or a combination of both, there's a good moisturizer out there for you.
How do you know what ingredients to look for in a moisturizer?
There are so many different types of moisturizers on the market it can be a daunting process to find the one that's right for you.
Moisturizers contain a variety of ingredients such as:
Emollients: fats and oils, such as phospholipids, glycolipids, ceramides and fatty acids, that replenish the lipids produced naturally by the skin. Moisturizers for drier skin contain more emollients than those for normal or oily skin types.
Humectants: ingredients that bind water (hydrate) to the skin, such as hyaluronic acid and glycerin. Moisturizers for oily skin usually contain more hydrating ingredients and fewer, lighter emollients.
Occlusives: ingredients whose molecules are too large to penetrate the skin, but stay on top to help prevent loss of both lipids and water, including silicone, petrolatum and mineral oil.
What's the difference between moisturizers that are sold over the counter (OTC) and medical grade that are sold through physician's offices?
Medical grade skin care products contain the greatest amount of advanced performance ingredients available in the skin care industry.  They can be very "active" and are intended to be used under the advice of medical staff. Our aestheticians perform a professional skin analysis to determine your personal skin type and condition in order to recommend the products that are best for you.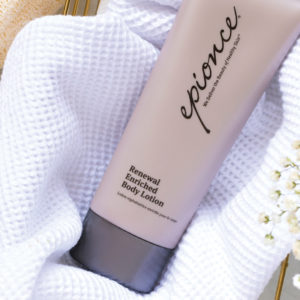 In addition to preventing dryness, many medical- grade moisturizers have additional corrective ingredients, such as growth factors, peptides, and restorative botanical ingredients.  These are often patented formulations clinically proven to affect changes in the appearance of the skin. For example, Neocutis® Micro Day & Micro Night contain ingredients such as advanced, patented peptides that improve the appearance of fine lines/wrinkles, firmness and the overall tone and texture of the skin. SkinMedica®'s HA5 Rejuvenating Hydrator contains an advanced blend of hyaluronic acid that support the skin's ability to retain moisture, resulting in radiant, rejuvenated tone and texture and reduction of fine lines and wrinkles. Renewal Facial Lotion by Epionce® contains clinically-proven restorative botanical ingredients that protect the skin's moisture barrier and help reduce the appearance of lines and wrinkles.  EltaMD®'s Intense Moisturizer contains both emollient and occlusive ingredients and can effectively combat dryness associated with some prescription medications.
OTC products, by law, contain levels of ingredients that have to be safe enough to be used by the general population, who may be selecting products based on how their skin looks or feels.  These products can be effective at moisturizing the uppermost layer of the skin, but generally do not contain state of the art or corrective performance ingredients.
Get Your Custom Consultation
Too much information to digest?  Our master aestheticians are happy to do this work for you! Come see us in Norfolk, Virginia Beach, Chesapeake, Newport News or Williamsburg for a consultation and customized skin care treatment regimen for your unique skin type.
To make an appointment call 757-313-5813 or