Janssen Salinas, Master Aesthetician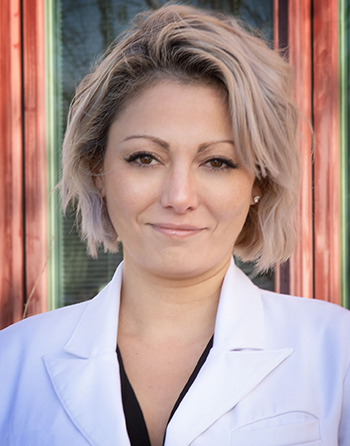 Request an Appointment
757 622-6315
---
Locations
11842 Rock Landing Dr, Suite 120
Newport News, Virginia, 23606
(757) 595-8816
(757)596-8183 fax
Get Directions
---
About Janssen Salinas, Master Aesthetician
A native of Virginia, Master Aesthetician Janssen Salinas sees patients in our office located on Rock Landing Drive in the Oyster Point office park in Newport News. Janssen received her license from The Chrysm Institute of Esthetics in Virginia Beach in 2017.
While skilled in all aspects of aesthetic dermatology, Janssen specializes in facials, chemical peels, microdermabrasion, dermaplaning, microneedling and Ultherapy®. Her skincare philosophy is based on consistently addressing specific esthetic skincare concerns while utilizing the most advanced and modern techniques. She's dedicated to adhering to safe and highly effective methods of treatment in a caring and professional manner. Janssen enjoys enhancing the lives and self-confidence of her patients through the treatments and services she provides.
MA Janssen Salinas resides in Hampton with her two daughters and enjoys reading, boating and exploring local events with her friends and family.