Dani Fikes, Aesthetician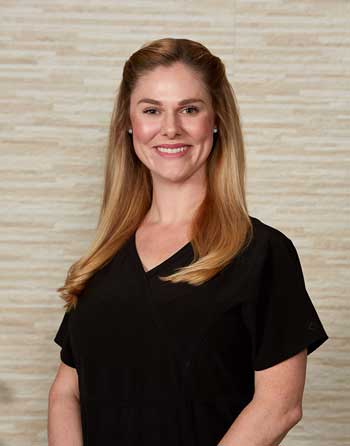 Request an Appointment
757 622-6315
---
Locations
733 Volvo Pkwy, Suite 120
Chesapeake, VA 23320
(757) 389-5544
(757) 410-4619 fax
Get Directions
1540 Breezeport Way, Suite 100
Suffolk, VA 23435
(757) 745-7261
(757) 967-9024 fax
Get Directions
1248 Perimeter Pkwy. Suite 482
Virginia Beach, Virginia 23454
(757) 496-5085
(757) 496-5084 fax
Get Directions
---
About Dani Fikes, Aesthetician
Dani joined Pariser Dermatology in May 2013. She works under the direction of Cyndi Torosky, MD. Dani offers a full range of aesthetic services including facials, microdermabrasion, chemical peels and laser treatments. She is an expert in clinical skin care and enjoys customizing treatment plans for the variety of patients we serve. Dani works closely with Dr. Torosky to maximize patient outcomes. During your visit Dani can discuss the variety of medical treatments performed by Dr. Torosky. Dani completed her aesthetics training at ITS Academy in Plano, TX. She moved to Virginia Beach in 2009 with her husband Samuel, who serves in the US Navy. She worked at various local spas prior to advancing to the medical side of aesthetics at Pariser.
She comes with a variety of experiences. She was on the US Jr. Olympic Tae-Kwon-Do team (receiving a Gold Medal in 2000). She served 4 years of active duty in the US Navy as an Operations Specialist, including several deployments to the Middle East. After her military service, Dani completed her education earning her bachelor's and master's degrees in Business Administration at Strayer University.
Dani has an extraordinary passion for her work, family and friends. She resides in Suffolk, VA with her loving husband and a house full of dogs and cats.